EDUCATION AND THE KINGDOM OF GOD
A Protestant Vision for Training in Wisdom
EIGHTH ANNUAL CONVIVIUM IRENICUM
June 2-5, 2021
Landrum, SC
Join us at our Davenant House study center in the beautiful mountains of western SC  for three days of rich conversation, fellowship, friendship, and learning. Our plenary speaker will be Gene Edward Veith, Professor Emeritus of Literature at Patrick Henry College.
Conference proceedings will run from 6:00 PM Wed 6/2 till 9:00 PM Friday 6/5, but most guests stay through Saturday morning. Meals and accommodations will be provided at our Davenant House property and a neighboring rental.
NOTE: this event was originally planned for June 2020, but was cancelled for due to the coronavirus pandemic. It has now been rescheduled, with the same theme and keynote speaker.
Building Bonds of Fellowship
Our annual Convivium Irenicum gathering serves as a microcosm of the Davenant Institute's mission, and, for many of our attendees, as the capstone to each academic year. For three days we do much more than present and listen to papers—we eat together, drink together, worship together, discuss abstruse philosophical questions, hard pastoral challenges, and our favorite new movies together as we walk through the woods or recline on the porch. We bring together not merely scholars and grad students, but pastors and other church leaders, and even businessmen and public servants. Together, we explore what it means to retrieve the wisdom of our Protestant and catholic past for the sake of our church and nation today.
This year's Convivium will focus on the theme of Christian education. As the great educational awakening often called the "classical Christian education movement" enters its third generation, and has gone from the fringes to the mainstream, several key questions have come to the fore, highlighting rival visions of what a "classical Christian education" should look like or should aim to achieve.
What's more, the Covid-19 pandemic of 2020 has forced a global reconsideration of educational models. Drastic changes to work-life balance and the household, coupled with a new appreciation for the potential of digital technology, have opened up both new educational models and those we had long forgotten.
This gathering will aim to explore five questions in particular, bringing Reformational Christian wisdom to bear on our twenty-first century educational reformation:
What is the relationship between "classical" and "Christian"?
How do we navigate between liberal education, servile education, and servant-leader education?
Is classical education for everyone?
Must Christian education be churchly education?
How can the principles of classical education be extended to serve the church?
Our Speaker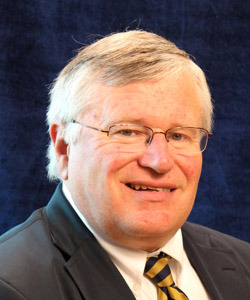 Gene Edward Veith, "The Liberal Arts and the Art of Service:
Protestantism's Challenge to Classical Education"
This year's keynote speaker is Dr. Gene Edward Veith, Provost and Literature Professor Emeritus of Patrick Henry College. A life-long educator, Dr. Veith has published over 20 books, including Classical Education: The Movement Sweeping America, God at Work: Your Christian Vocation in All of Life, Imagination Redeemed: Glorifying God with a Neglected Part of Your Mind, as well as over 100 scholarly articles. He is also the director of the Cranach Institute at Concordia Theological Seminary in Fort Wayne, IN.
Dr. Veith will be joined by other scholars and educators from the Davenant network to wrestle with these important questions.
Register Now
Please note that in order to maintain the convivial atmosphere of the event, attendance at the National Convivium will be limited to 45. We encourage you to register as soon as possible using the form below to ensure your place. If you intend to submit a paper proposal, please go ahead and register to reserve a spot; if your proposal is not accepted and you choose not to attend, we will refund your registration (otherwise, refunds are only available if we can find someone to take your spot). Note that a limited number of bursaries are available to assist students in financial need, waiving the registration fee and where necessary helping with travel expenses. If you are applying for a bursary, please indicate that in the form below and we will contact you if further documentation is needed. For any questions, please contact Brad Littlejohn at [email protected]
If you are able, please consider making an additional donation to the bursary fund. We keep prices for this conference far lower than most equivalent events, and your generosity enables us to provide free attendance and airfares to those otherwise unable to attend.